I the previous post I mentioned the books I've read lately, books I didn't need to write a review from. A quick note to add that "lately" is to be used loosely because some of these books were read last year in May. However, because I haven't written a "What I've Read Lately" post since about that time, every book is here in these two lists.
Let us proceed.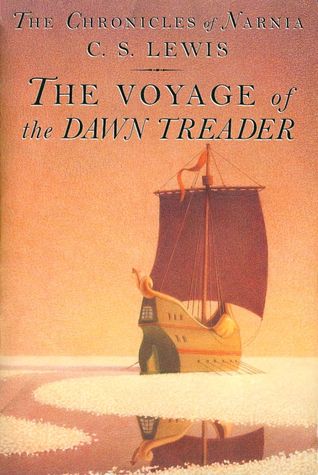 I may have mentioned that
my friend
and I want to read the whole Narnia series. We decided to read them in chronological order, and so far we've read the first five. The fifth one, The Voyage of the Dawn Treader was not impressing in our humble opinion, and this made us decide to take a break from the Narnia readings. This was in May. May 2016. I miss it a bit.
The nautical vocabulary was what made it difficult to focus on the good parts of the story. To tell you the truth, I forgot a big chunk of the plot. Of course there were parts that impressed me and reminded me why Narnia is special, but I couldn't tell you exactly without the list of quotes and passage I underlined in the book.
I hear the last one in the series is really good, so I look forward to getting to reading the next two.
This is
Sophie Hudson
's
third book
, and it was funny like the first two, but on a more insightful note. I like how she's able to mix the two together - the silly and the serious. When she's not writing books or blog posts, she is a high school counselor, like
Mrs. Tami Taylor aka Mrs. Coach in Friday Night Lights
. Working all day with teenagers and still being a nice person to be read and follow on social media is a trait to have.
She speaks about women in the Bible who were not afraid to invest on their younger friends or family members, but invested in them and taught them to live big lives. Basically she talks about the need for women of all ages to live in community. I liked the book, and if I were or had a teenager, I'd probably buy her fourth book as well, which is a devotional for teenage girls.
I first heard about
this
from
Joanna Goddard
. The author was her sister's husband. I read at the beginning of the year. It was a more serious and profound book than I usually read, the kind of book that you have to take a minute to process. Upon learning of his illness, Paul Kalanithi has to come to terms with how he's to spend his life. He and Lucy, his wife, decide to have a child, and a baby girl is born.
Besides being a gifted and dedicated doctor, he is also a good writer. The book is unfinished because he didn't have time to do it, and there is an epilogue written by Lucy. Knowing who he is and what prompted him to hurry writing the book, makes the reading more meaningful and gives it a deeper significance.
The language is not simple, I had to re-read some parts to make sure I understood them completely and clearly, but it's not the kind of book that you rush through.
So this happened.
I was visiting my sister, it was too early in the morning, no one was up yet, I didn't want to wake anyone up, a Roald Dahl collection was nearby, so I grabbed this one.
Not much else to say.
I was preparing for my exam and I was
dying
to read something. Reading was my way of both procrastination and unwinding after a day of (trying to) study. I kept giggling throughout
this novel
. It's the first novel she wrote, apparently, although not the first published. I could see features and bits present in her better known novels, but also the difference between this first writing experiment and her more mature writings. The overdose of Gothic elements was a downer and dreary, just too much.
Being surrounded by so many people talking about feminism and equal rights and social and civil movements I was genuinely surprised by the cynicism and misogyny in this novel.
Despite this, I was engaging and it made me miss Jane Austen. I have two-three novels of hers I haven't read yet, but I plan to remedy that at some point. Nothing beats a
Jane Austen novel
.
I started watching the TV series a few years ago, and it was as cheesy as you'd expect from a Hallmark production. My cousin and I enjoyed watching it.
Then I read the first book in the series last year, and of course almost everything was different than the book. This year I read the next five in the series. I have to say that after five Janette Oke novels you are spent! They are cute, but I am sure I would have enjoyed them more in my high school years or maybe early 20s. But since I meant to read them for a while now, it was a good opportunity to do so.
I have to put it out here that Wynn Delaney made me eye-roll so many times I feared for my sight: he was the perfect, know-it-all man, never making a mistake throughout six books. He knows it all and always makes the best decision for everybody. Please.
Elizabeth was a human character, making mistakes and trying to be a Pollyanna, as you'd expect, but she was a dear. So were the other characters - human.
Not much else to say, except now I can't watch the TV series anymore because they are not in a mining town, the perfect man's name is Wynn, not Jack, and there is no lady who tries to win Jack/Wynn back, nor is there a bad man who tries to scam everyone in Coal Valley/ Hope Valley, and no sign of Abigail. There is, however, a lot of puppy eyes and love between Jack and Elizabeth in the TV series. Hallmark...